Umx Cirrus Sr22T Bnf Basic
Like a state-of-the-art luxury automobile, the Cirrus Aircraft SR22T connects with the user on multiple levels for an experience that's as comfortable as it is thrilling. With that same level of satisfaction in mind, the E-flite® UMX™ Cirrus SR22T replica offers the RC pilot a modern flight experience with distinctively rich control combined with the elegant appearance of the full-scale original, plus the performance that will make you believe that you're flying something much larger than an ultra-micro airplane.
The E-flite® UMX™ Cirrus SR22T scale ultra-micro model is an officially licensed replica designed to make the experience of flying the best-selling modern single-engine airplane shine through. Fully assembled right out of the box, this elegant masterpiece is ready to take to the air just about anywhere. In combination with brushless power satisfaction, at your command is control that has remarkable maneuverability yet feels incredibly smooth. Exclusive AS3X® technology works behind the scenes to help you enjoy the outstanding control you've always wanted but never thought possible in a small airplane. Plus, optional-use SAFE® Select flight envelope protection technology offers the assistance of automatic self-leveling and pitch and bank angle limits so you can successfully fly an aerodynamically advanced airplane like the SR22T and still feel comfortable at the controls-even if you're a relatively new RC pilot.
Features
An officially licensed replica of the current bestselling single-engine airplane
Completely factory-assembled and ready-to-fly right out of the box
Industry-leading Spektrum™ 2.4Ghz DSMX® technology
Incredible stability and precision of AS3X® technology
Optional-use SAFE® Select flight envelope protection technology
Powerful 3600Kv brushless outrunner motor
Crisp 4-channel control with steerable nose wheel for great handling all-around
Convenient, top-hatch fully conceals the flight battery compartment
Operational LED wingtip lighting for improved visual orientation
Scale authenticity includes accurate outlines, clear windows and cockpit detail
Scale-shaped three-blade propeller and matching spinner
AS3X® Receiver with Optional-Use SAFE®
This Bind-N-Fly® Basic model is equipped with a Spektrum™ 2.4GHz DSMX® receiver featuring AS3X (Artificial Stabilisation – 3-aXis) technology that works behind the scenes to smooth out the effects of wind and turbulence so you enjoy a sense of stability and precision that makes it feel like you're flying a larger, expertly tuned aircraft. If you're a relatively new pilot or want an extra margin of safety while familiarizing yourself with the airplane, you can enable optional SAFE® Select flight envelope protection technology built into the receiver.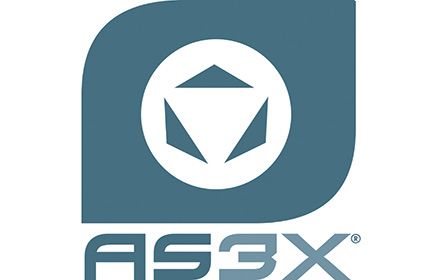 Officially Licensed
Based on CAD drawings provided by Cirrus Aircraft, the UMX™ SR22T captures the true shape of the modern marvel to deliver its elegant appearance and an RC flight experience that brings out what flying today's bestselling single-engine airplane is all about.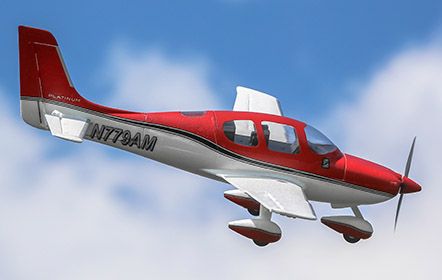 Powerful Brushless Motor
A powerful 3600Kv brushless motor delivers outstanding power when using one of the recommended 2S 7.4V 180-300mAh LiPo batteries. A scale-shaped spinner and three-blade propeller maintains the sleek look and delivers impressive thrust for thrilling performance.
Scale Detail that Enhances Performance
Beyond the true-to-scale outline, a clear canopy offers a view into the cockpit detail, while the streamlined landing gear provides steerable nose wheel control and brilliant LED wing-tip lights help make early mornings and evenings an even smoother flight opportunity.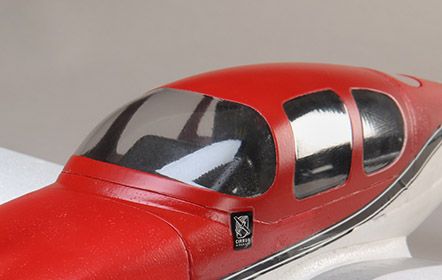 Fully-Factory Assembled
The UMX Cirrus SR22T model arrives 100% factory-assembled and ready to fly right out of the box. It's equipped with industry-leading Spektrum® 2.4GHz technology that binds to your 5+ channel DSMX®/DSM2® equipped transmitter so you can be flying within minutes of opening the box.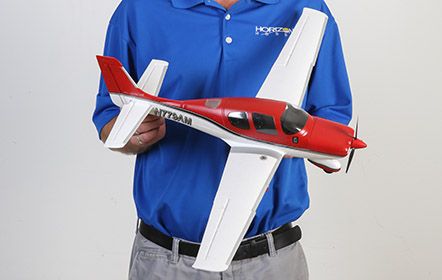 Needed to Complete
Full-range, 5+ channel DSMX®/DSM2® transmitter
180-300mAh 2S 7.4V LiPo JST-PH flight battery
Suitable LiPo charger
What's in the Box?
(1) UMX Cirrus SR22T BNF Basic
(1) BL180 Brushless Outrunner Motor 3,600Kv (installed)
(1) DSMX 6 Channel UMX AS3X® SAFE Receiver with Brushless ESC (installed)
(2) 2.3-Gram Performance Linear Long Throw Offset Servos (installed)
(1) Product Manual
| Spec | Data |
| --- | --- |
| Wingspan | 732mm |
| Model format | Bind-N-Fly Basic |
| Weight | 0.118Kg |
| Length | 512mm |
Additional information
| | |
| --- | --- |
| Weight | 10 kg |
| Dimensions | 50 × 25 × 25 cm |
| Brand | Nitro Rc |